Homeric Enterprise Engineering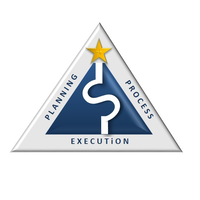 In February 2016, Lou Winoski and Juergen Viehrig established Homeric Enterprise Engineering (H2E), the logical extension of Homeric Partners. Since 2002, Homeric Partners successfully advised organizations seeking to define and achieve big Visions. H2E takes over where Vision leaves off. We literally "engineer" organizations to efficiently execute their visions, optimizing profitability and increasing enterprise value. 
Lou and Juergen first collaborated successfully in the early 2000's to establish a low-­‐cost production capability in Izmir, Turkey, in support of PFW Aerospace's winning bid for the Boeing 787 Tube and Duct contract. Homeric Partners authored that bid. Starting with a green field in 2005, Juergen built a 135-­person operation as general manager of PFW Turkey, ultimately equipping, staffing, and qualifying the company to produce over 2,000 part numbers for the 787.
This involved supporting not only Boeing, but 9 Global Partners in the most aggressive and dynamic supply chain undertaking in aviation history. In addition, PFW Turkey absorbed multiple Airbus work transfers in tubes and primary structure final assembly, such as landing flaps. across all commercial platforms. Meanwhile, Lou served as executive program manager, resident on-­‐site at Boeing from 2006-­‐2009, while also leading a 140-­person global design organization supporting the program. Since 2011, he has served as an advisor to the state of South Carolina, Charleston County Economic Development, and the Charleston Regional Development Alliance in building the supply chain to support Boeing South Carolina. In March 2018, H2E established TDM Aerospace, a focus factory producing tubes and ducts in the Boeing ecosystem established through the Memorandum of Understanding between Boeing and the Kingdom of Morocco.
Qualification and first article delivery will be accomplished in 2019. "JR" Patopea began his aerospace career out of college, first working as a manufacturer's representative in Seattle for Patco and later forming ASI, his own independent rep company with an international emphasis. New technology introduction and innovation are hallmarks of his nearly forty years of industry experience. Hence, JR knows how to navigate the labyrinthine halls of qualification and approval. He's currently in the final stages of qualifying a new technology at Boeing for large diameter ducts that
promises to reduce cost and increase reliability. 
In their collective 100+ years of aerospace experience, the H2E partners have been involved in every aspect of the aircraft development, introduction, and service cycle. As engineers, they possess a technical understanding of structures, power plants, systems and the supply chains that support them. Using a proven model, the client's organization is broken down into its component parts, analyzed, and re-­assembled to optimize efficiency. All key performance indicators and metrics are identified and harmonized in a Balanced Scorecard to allow leadership real-time understanding of the health of the system.
H2E seeks to provide compelling solutions to big challenges faced by aerospace OEMs and sub-­‐tier suppliers by coupling identified needs with the right capabilities. Faced with tough challenges, H2E prefers to "look at the box on its side," or from a different perspective, to develop compelling, comprehensive strategic solutions, embracing the ever-present challenges of cost-­‐down, 100% quality, and unfailing delivery at minimal risk.